Windows Are The Eyes To Your Store's Soul
Imagine yourself walking down Oxford Street, off to get a new pair of jeans for tonight's dinner. With more than 300 retailers from designer outlets to department stores (Visit London, 2018), you're spoilt for choices from which brand to choose. Before you decided to play it safe by going into Levi's, your trusted jeans company, you spontaneously picked up a new pair of Oakley's sunglasses next door.
"I definitely need this for summer. " "This is the only other thing that I'm going to buy today."
"It's the last pair in my size!"
Words we have all mumbled under our breath whilst surrendering our credit card.
Now, what prompted you to do that? What led to this impulsive behaviour we are all so familiar with?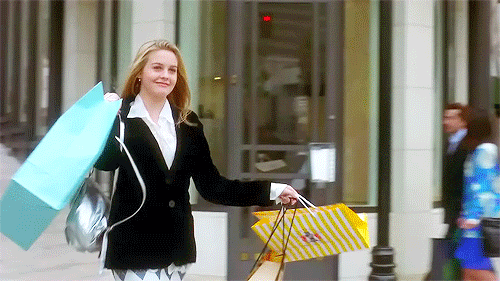 According to research, impulse buying accounts for almost 80 percent of all purchases (Kacen, Hess and Walker, 2012). These are considered buying decisions made in the store when there was no prior need (Kollat and Willett, 1967).
While many factors affect patronage decisions, such as the store name, atmosphere, popularity of the establishment and expectations about the merchandise assortment, window displays are often the first thing customers look at. Window displays, typically packed with the new season's items and stick thin mannequins, have so much power of drawing customers into the store. With consumers swarmed with thousands of shopping choices everyday, stores literally have seconds to grab their attention.
It seems like people do judge a store by its cover.
Thus, let's find out more about how visual merchandising and store window displays affect customers' willingness to enter a store.
Visual merchandising is the process by which a retail store's product placement and styling are made to look appealing, attractive, and enticing to customers. The purpose is to create a stimulus for them to enter the store and leave a lasting impression in the customer's mind (Dash and Akshaya, 2016). With more people entering a store, more sales could possibly be achieved.
Hermes - Spring Clean
Bergdorff Goodman in collaboration with Johana Burke Artisans, Hotel Art Agency and Rootstein
There are two types of window displays - merchandise-focused window and artistic window. Merchandise-focused displays sell merchandise in a straightforward way. On the other hand, artistic displays focus on communicating the store's brand and often use implicit messages shoppers have to decipher (Oh and Petrie, 2012).
Merchandise-focused window display, which facilitates easy understanding of the products, increased the number of customers entering the store. On the contrary, artistic windows, which possess interpretative messages, did not promote customers entering the store, especially when the content was too complicated or when customers were shopping for fun.
Examples of merchandise-focused windows:
Examples of artistic windows:
Urban Decay x Jean-Michel Basquiat capsule collection
Hackett - Sky Dive
So how can you make your window displays tailored to the shoppers' motives? Here are some tips from visual merchandising experts:
Empower Customers "Great visual merchandising will tell stories while transporting viewers to new places, new times, and new states of mind. Additionally, great visual merchandising will create moments, landmarks, and points of view." - Eric Feigenbaum, President of Embrace Design
By curating store fronts with designs and stories customers could relate to, it increases their sense of interest, familiarity and understanding, incentivising them to enter the store. Through proper customer development and feedback, learning about your customers' profiles could help guide the design and styling of your window displays. It also provides clarity and communication as to which target customers you are trying to reach.

Keep Merchandise Fresh and Innovative Exceeding customer expectations is essential in any retail environment and they always expect to see something different when they return to your store. As such, it's imperative retailers come up with creative and innovative ideas of displaying products (Visual Retailing, 2017).

Encourage Impulse Purchases Apart from increasing the size of the shopping basket within the store, you can encourage impulse purchasing by creating awareness. One way to do it is by clustering - grouping certain items together to show them which products make a good match.
Effective displays teach shoppers about using multiple basic and accessory items to enhance and extend the use of their purchases. With great merchandising it's not uncommon to hear a shopper say 'I want the lot'. That's silent selling at its best. The power of visual merchandising." - Debra Templar, Owner of The Templar Group
Once again, never underestimate the power of the window displays.
They could easily determine the success or failure of your retail venture.
References
DASH, M. and AKSHAYA, L., 2016. A Study on the Impact of Visual Merchandising on Impulse Purchase in Apparel Retail Stores. International Journal of Marketing & Business Communication, 5(2),.
Kacen, J. J., Hess, J. D., & Walker, D. (2012). Spontaneous selection: The influence of product and retailing factors on consumer impulse purchases. Journal of Retailing and Consumer Services, 19(6), 578-588.
Kollat, D.T., Willett, R.P., 1967. Customer impulse purchasing behavior. Journal of Marketing Research 4 (February), 21–31.
Oh, H. & Petrie, J. 2012, "How do storefront window displays influence entering decisions of clothing stores?", Journal of Retailing and Consumer Services, vol. 19, no. 1, pp. 27-35.
Visit London. (2018). Oxford Street. [online] Available at: https://www.visitlondon.com/things-to-do/place/5042973-oxford-street [Accessed 12 May 2018].
Visual Retailing. (2017). 7 Inspiring Visual Merchandising Tips from Leading Experts. [online] Available at: https://visualretailing.com/blog/2017/8/7-inspiring-visual-merchandising-tips-from-leading-experts [Accessed 11 May 2018].